Do you snore? Are you always tired? Take our quick online sleep test to see if you have sleep apnea >
If you would like to find out more or speak to a clinician about a home sleep test, click on the link for a no obligation chat >
Shop all the latest machines from all the leading brands.
Shop Nasal, Pillow and Full Face CPAP masks.
Shop Cleaning and Hygiene, Power, Filters, Travel bags and more.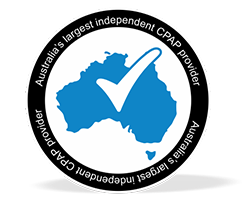 Clinically focused on improving quality of life
The crew at CPAP Direct are experts in their field. All of our staff have been hand picked and have firsthand experience using the CPAP devices and masks we fit each day. Our staff have been trained by the manufacturers and many have nursing backgrounds, or have worked as sleep technicians in the industry. Our focus is more than the best prices and advice, it's about ensuring that we find the right combination of equipment to make sure you get the most out of your CPAP therapy.
Do you need advice or have questions, comments or feedback?
We'd love to hear from you. Click the button below to get in touch with the crew or to book a free Telehealth consult.
We have a large range of CPAP machines & masks available for hire from all of our CPAP Direct stores. There is no charge for consultations or support during your hire period. Click on the link below for more information.