Replacement Packs - Step 4 - Mask Wipes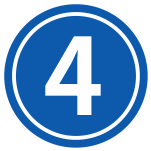 Step 4 - Add your Mask Wipes
Add to Pack then click Next
Purdoux CPAP Mask Wipes are a ready-to-use, fast and easy cleaning solution for any CPAP mask. To optimise the seal of masks, facial oils should be removed from the cushion daily or after each use. Using CPAP Mask Wipes, you can wipe your mask clean from any residue from the night before and enjoy all the benefits of a fresh mask.
Note: CPAP mask wipes do not replace regular cleaning of your mask.
Free Standard Shipping on all orders over $100!