Replacement Packs - Step 5 - Eco Descaler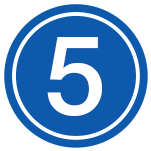 Step 5: Add your Eco-Descaler
Add to Pack then click Finish
The Eco De-Scaler Chamber Cleaner by SmartMed is most powerful solution for safely removing calcium build up, lime and rust from your humidifier chamber. The Solution uses natural acids that are eco friendly and extremely powerful.
Directions:
Simply use the Eco De-Scaler diluted or undiluted (In the case of extreme calcification) in the humidifier chamber and spread with an old tooth brush to cover the internal surface. Leave to sit for up to 2 hours and then flush with water thoroughly. Wipe out any excess moisture or residue with a lint free cloth.
For the best results long term, use as part of your monthly device maintenance.
Always read the safety label before use and avoid direct contact with skin.
Free Standard Shipping on all orders over $100!