Ideal for patients looking for high quality therapy in a pocket-sized design that can be used at home or while they're away. In total size, AirMini is the smallest CPAP device ever produced to market.
Connect your patients to success. The AirMini App allows your patients to tailor their comfort settings and view their therapy progress easily.
 
Support your patients with confidence. AirMini features the same established algorithms as ResMed's AirSense 10 series of sleep therapy devices.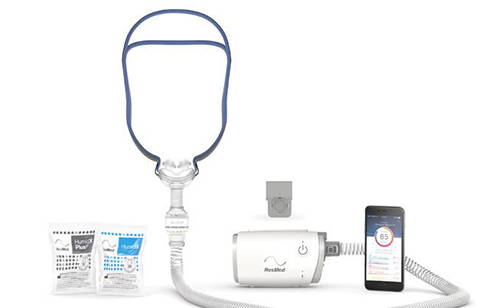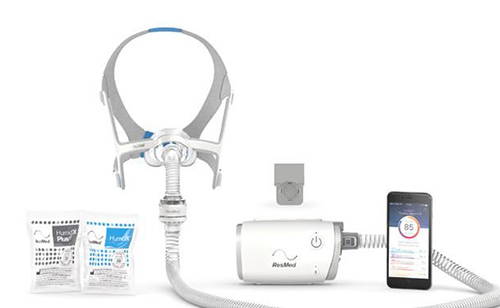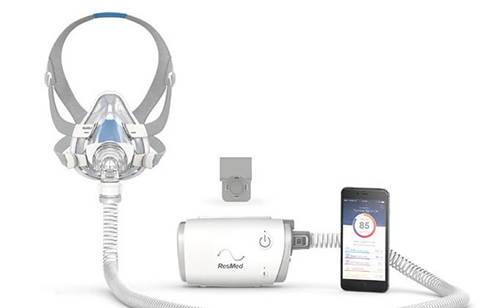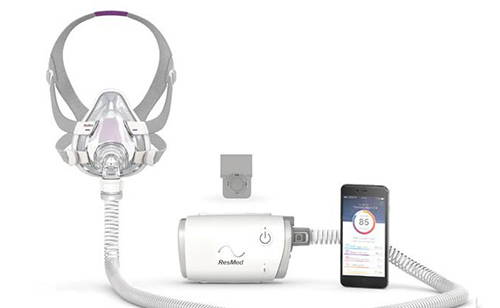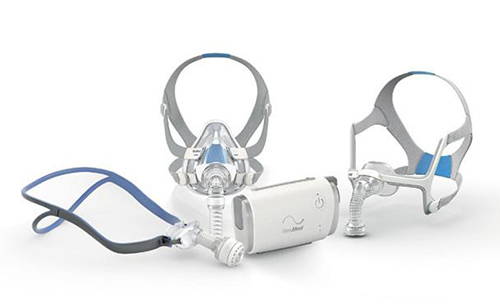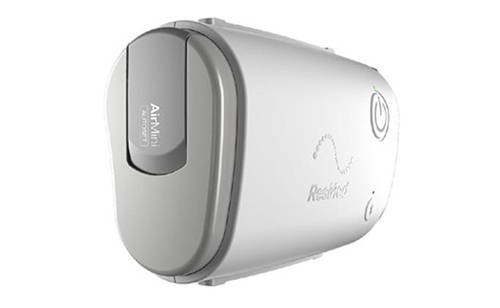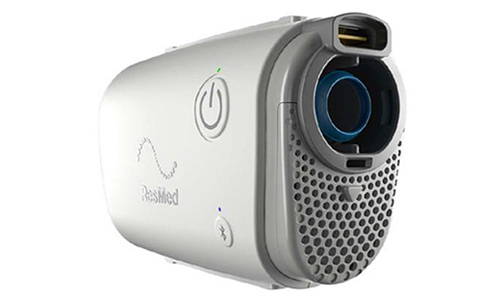 Purchase your ResMed AirMini
The worlds smallest and most intelligent CPAP machine. Comes complete with a mask. Order yours now and get a free bedside mount kit valued at $50
Click below to choose your BONUS with the ResMed Snooze N Choose Promotion.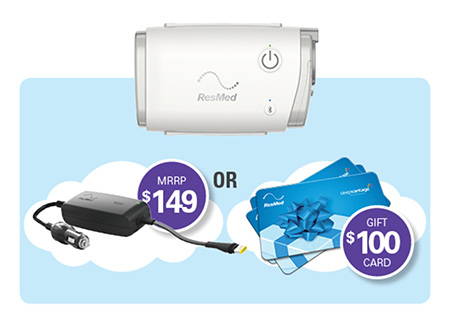 ResMed have released their premium machine called the AirMini, which is designed to be ultra portable and super light. You don't need to put water in it to have the humidification system which is great for people on the move and if want the latest technology that's small and you have just one button to press to turn it on or even better still, it automatically starts when you breathe into it. This compact device includes CPAP (fixed pressure), APAP (automatic) and APAP for Her modes all in the same machine. It also offers features such as AutoRamp, Expiratory Pressure Relief plus Smart Start and Stop. And it can provide a maximum pressure of up to 20 cm H20!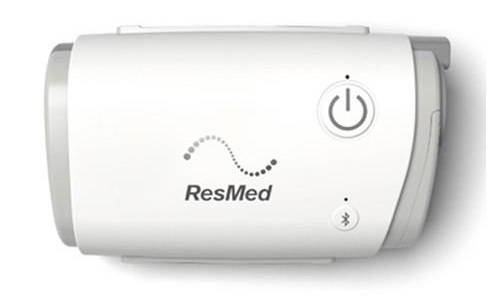 The AirMini is super small
It measures 5.2cm x 8.4cm x 13.6 cm wide and weighs only 300 grams! It is a gorgeous little device, designed to be an every day device as well as a travel device, so it's not something that's just promoted as a secondary device. Most people though are still keeping their existing machines as their every daymachines because they're a little bit quieter than the AirMini and using it as a travel machine. It is really light and uses its own hose and connector system with a feature called HumidX for humidifying the air and that goes to the mask.
Masks to use with the AirMini
One of the limitations of this machine is that you can only use one of threeResMed masks. If you use pillow masks it's the ResMedP10. If you use a nasal mask, it's the ResMed N20, and if you use a full-face mask, it's the ResMed F20. The AirMini comes with your choice of a P10 pillow mask, N20 nasal mask or F20 full face mask.
You have two packs. The first is the machine and the second is the mask connector kit. It also comes with a soft bag to house your mask, tube and theAirMiniwhen you go traveling. The connector kit coms with the appropriate mask that you select on the product page. The P10, N20 or F20. All different size pillows come in the pack.
The AirMini uses ResMed'sHumidX which is a highly advanced 'heat moisture exchange' (HME) system to deliver humidification when using the AirFit N20 Nasal and AirFit P10 Nasal Pillow Mask. (This technology is not currently available for Full Face masks).
The HumidX tablets come in a standard and a plus. The plus just produces more moisture than the standard one does. They have a lifespan of 30 days before they need to be replaced.
When you buy them in a six pack they work out at about $12 per month.
When you compare that to replacing your humidifier chamber for $120 every 12 months, like they say you're supposed to, it's fairly comparable, but you don't have the inconvenience of having to fill up a water chamber full of water every night because you can use HumidX tablets.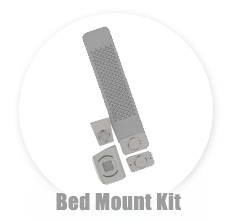 Bed Mount Kit. This makes it really handy to travel with and also to make sure that your device is nice and close to you and it looks neat. It fits on the side of the bed. You can also mount that bracket to the wall.
To recap the pros - an ultra small, ultra light, ultra easy to travel with, beautiful piece of CPAP machinery. The downside is it's a little bit louder than some of the other CPAP machines that are around and you're locked into using the ResMed masks. At the end of the day there is a 30 day money back guarantee. So if you want to try one, grab it, give it a go for a few weeks. The crew at CPAP Direct are always here to help you if you're not happy.